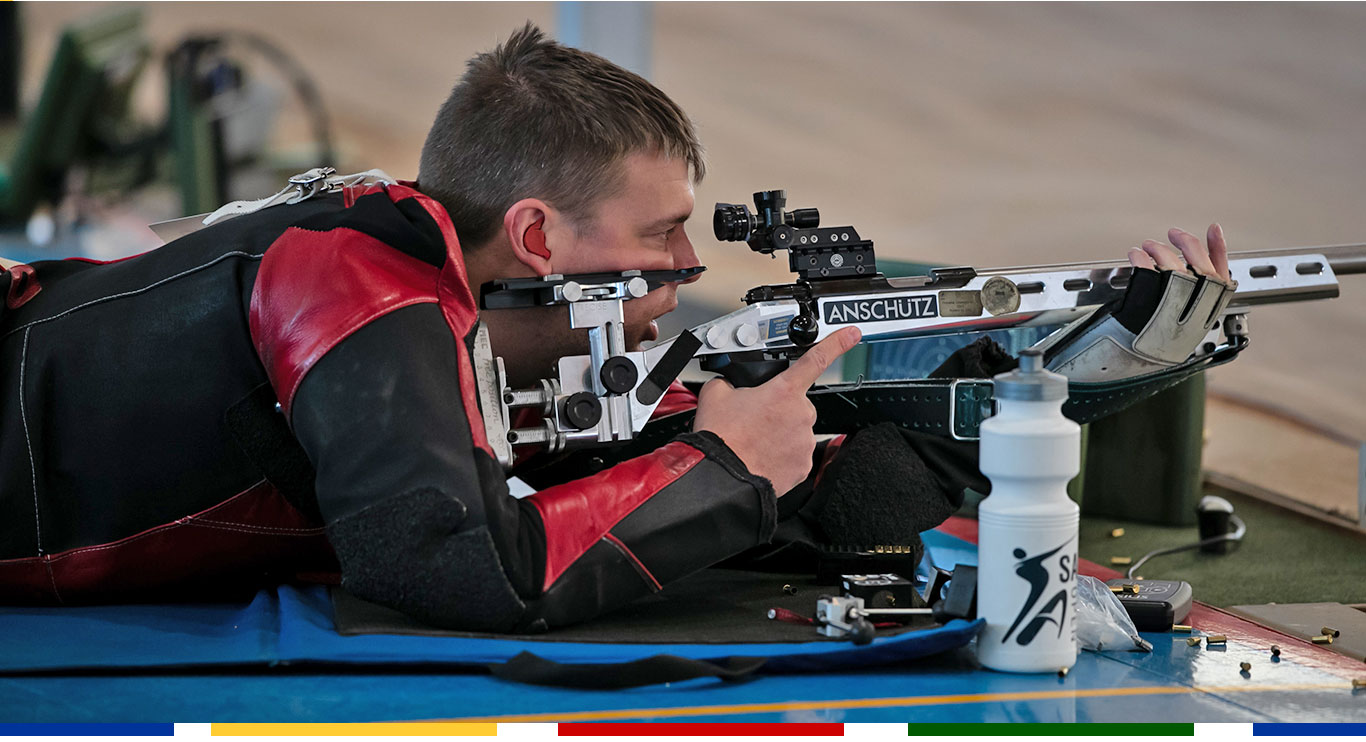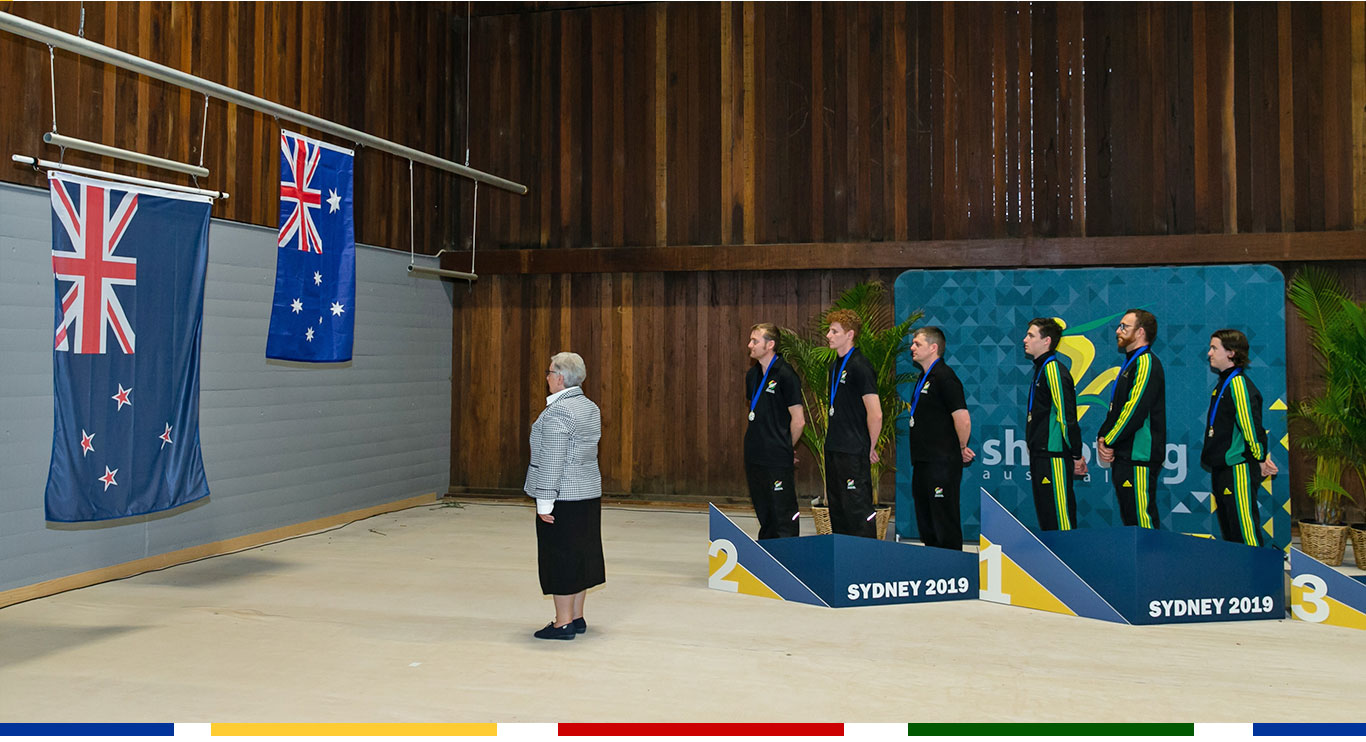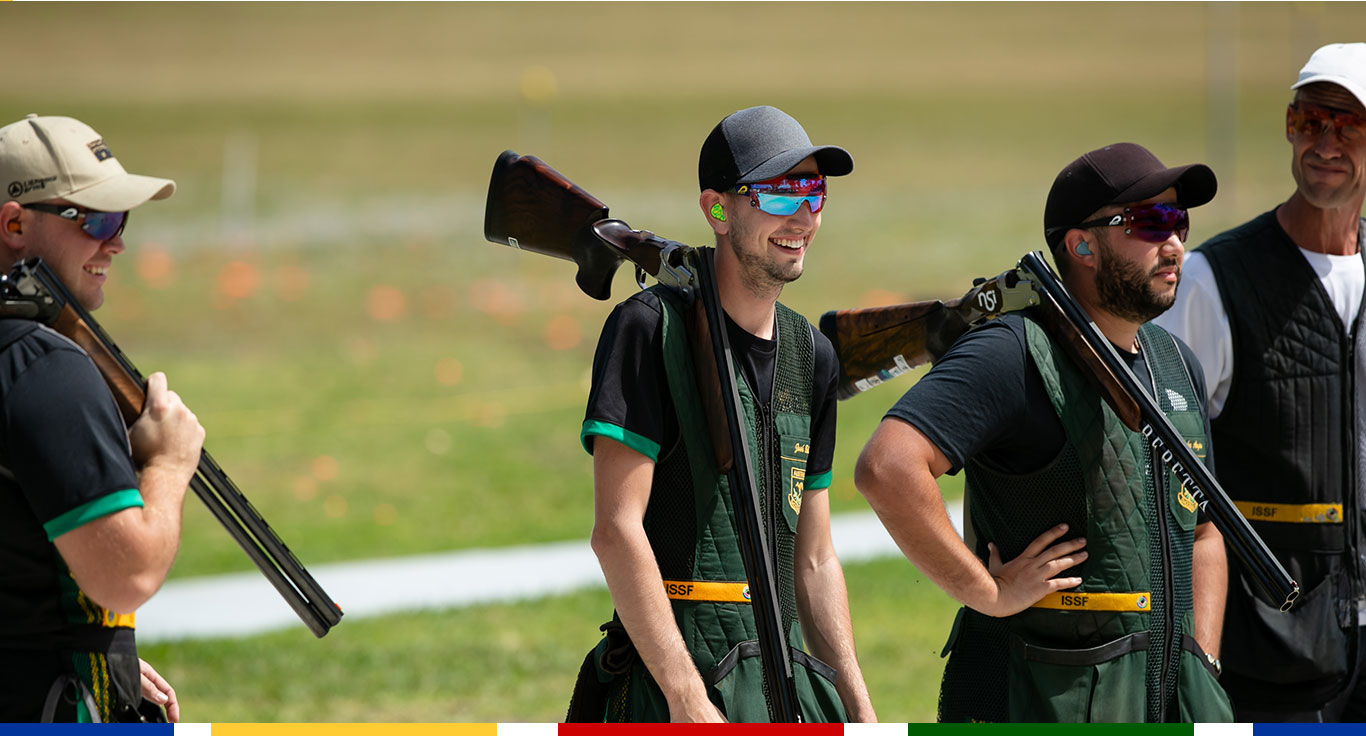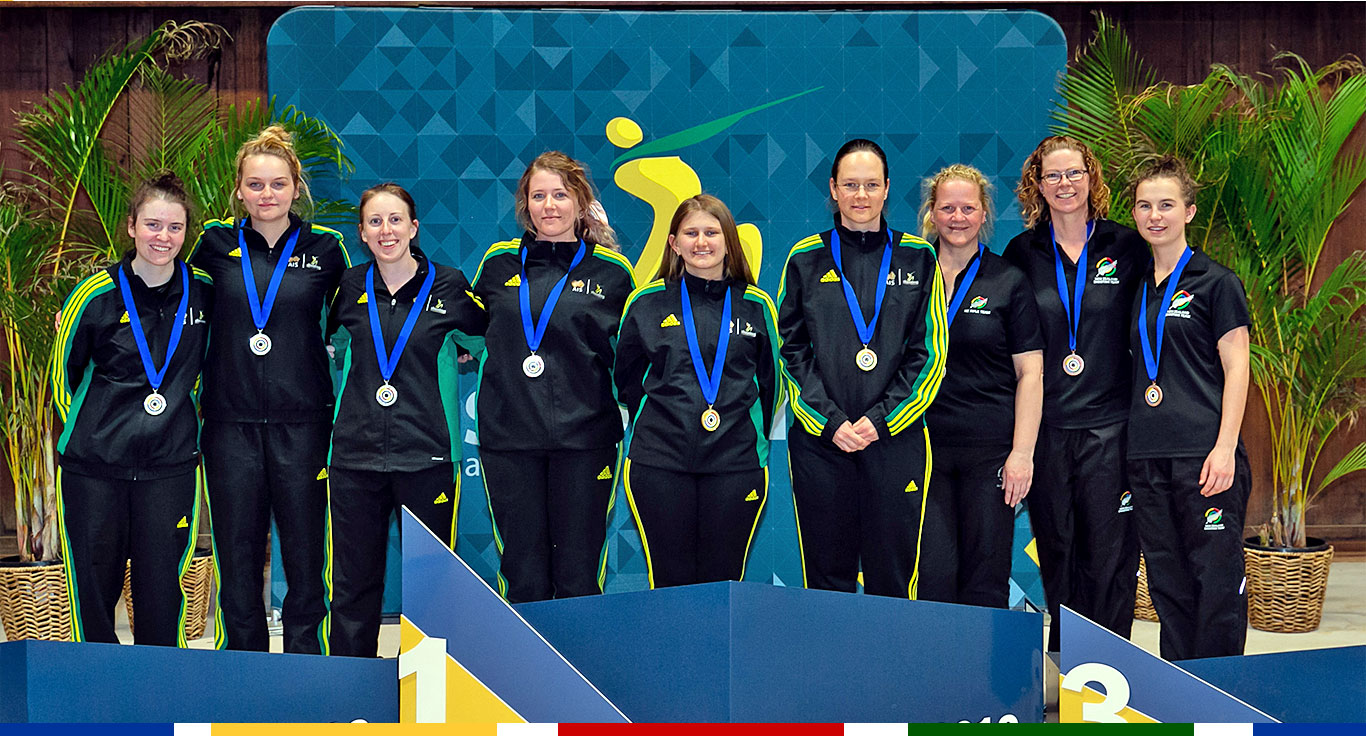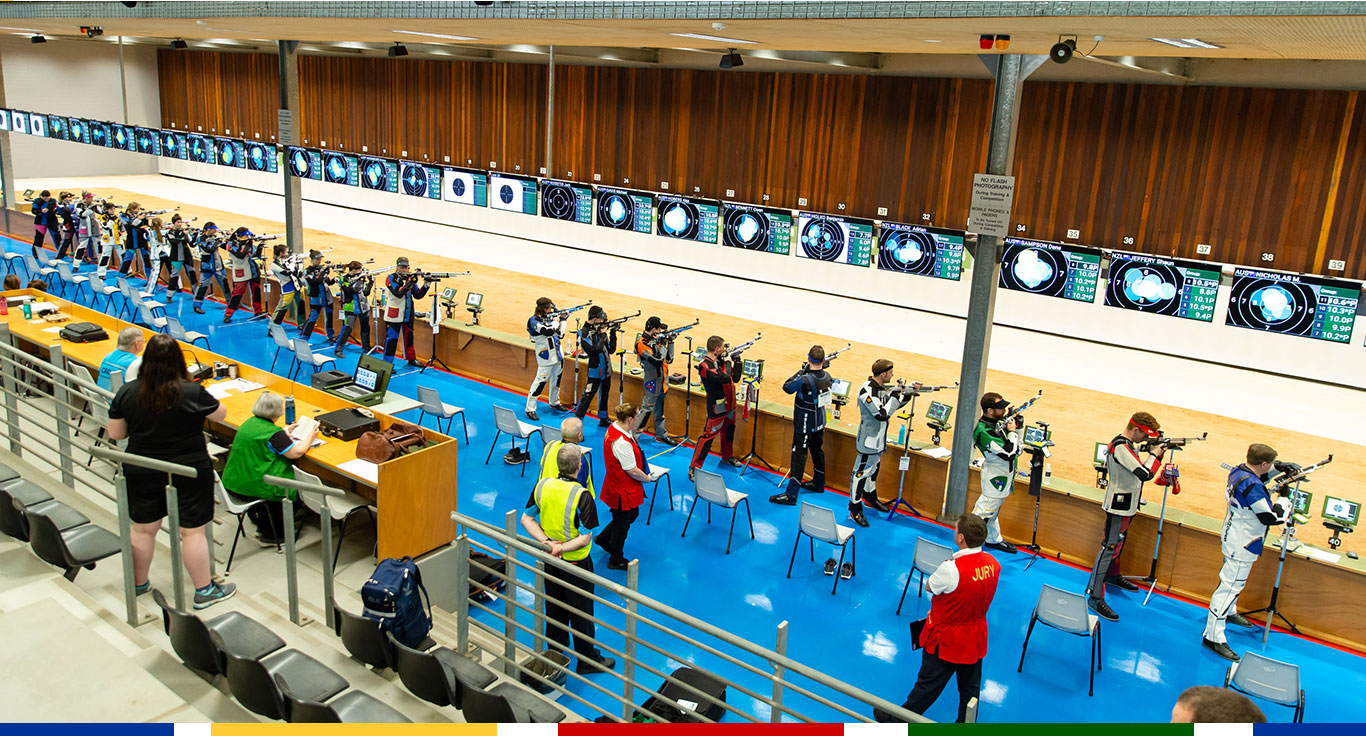 The purpose of the Federation is to promote and guide the sound development of the shooting sport within the Oceania area and to strengthen the bonds of friendship between the shooting organisations, irrespective of political, racial, physical and religious differences.
The Oceania Shooting Federation is the continental member of the International Shooting Sport Federation. ISSF recognition comprises the Shooting Associations of countries in the Oceania Region, as defined by the International Olympic Committee, and who are affiliated to their National Olympic Committee.
Oceania Shooting Federation conducts Continental Championships and Executive and General meeting every two years. In the in-between year an executive meeting is held, usually in the country of one of our smaller island nation members.
Dates set for the Oceania DTL Championships and the Oceania (ISSF) Championships - see International Events page for details.
Origins and History of the OSF
Oceania Shooting Federation logoIn early 1968 Mr.Peter Garrett ( then delegate of the Australian Joint Shooting Council to UIT (now ISSF) advised AJSC to formally establish an "Australasian Shooting Region" with initial membership of Australia,New Zealand and Papua New Guinea. This proposal had the support of UIT.
In mid 1969, while the new Australasian organisation was being formed, UIT approved the new " South Pacific Shooting Region" as a more representative name for this new Region. Mr. Garrett was the foundation President/Secretary with Vice Presidents Mr. Bob Morgan ( AUS) and Mr.R.Martin (NZL) with Mr. Tibor Gonczol as Technical Committee Chairman. The founding countries were Australia, New Zealand and Papua New Guinea.
In January 2019 the Oceania Shooting Federation adopted a new Constitution. The Federation was also incorporated under the Associations Incorporation Reform Act 2012 (Victoria, Australia).
Attempts to conduct Championships,as of 1974, met administrative difficulties and it was not until 1978 that the first South Pacific Regional Championships were conducted with the different shooting disciplines conducted in several Australian cities.
In March 1980 New Zealand hosted the first all discipline South Pacific Regionals in Christchurch…with some organisation problems. In 1984 New Zealand organised a most successful all discipline Championships in Christchurch including an accommodation village at the Canterbury University and many guest shooters.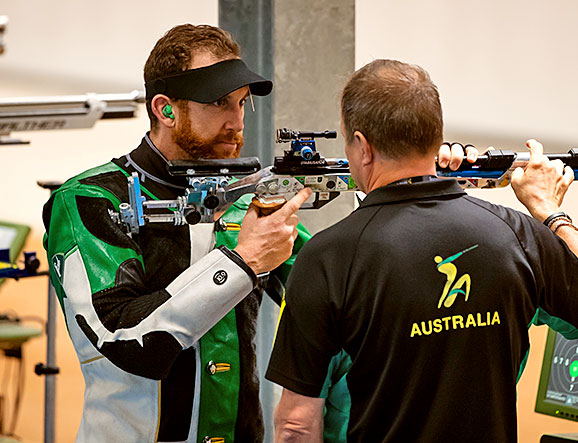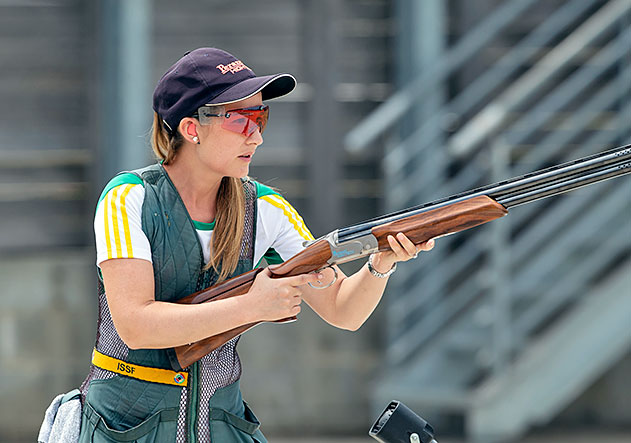 In 1986 the Championships were successfully hosted by Australia in Brisbane.
Since 1988 Biennial Championships have been successfully hosted in Australia and New Zealand…most recently by Australia at the Sydney Olympic Ranges in 2007.
To meet the wishes of the IOC and ISSF,for the 1991 Championships, the name of our region was changed to "Oceania Shooting Federation".
The Oceania Shooting Federation has hosted many successful championships for our regional competitors and many guest shooters….from Europe and the Americas, but particularly from our Asian Federation friends.
The Oceania Federation has conducted coaching and officiating courses and is always working to increase our membership among the small island nations of the Oceania International Region.
Member countries…Australia, Fiji, French Polynesia, Guam, New Zealand, New Caledonia, Niue, Norfolk Island, Papua New Guinea, Samoa and Tonga.